---
Serpent's Tail signs two-book deal with debut author Alice Ash
November 27, 2019 by Heloise Wood
https://www.thebookseller.com/news/serpents-tail-signs-two-book-deal-debut-author-alice-ash-1117071
Serpent's Tail has acquired an "irresistibly surreal" debut short story collection by Alice Ash.
Serpent's Tail Publisher Hannah Westland along with editorial assistant Leonora Craig Cohen jointly acquired UK & Commonwealth rights excluding audio from Zoe Ross at United Agents for Paradise Block in a two-book deal which includes Ash's debut novel, to be published at a future date. Paradise Block was described as "irresistibly surreal" by the publisher and is scheduled for publication in hardback in February 2021.
Ash's story 'Eggs' was longlisted for the Galley Beggar Prize 2019, and her writing has been featured or is forthcoming in Hotel, 3:AM Magazine, the TLS, Popshot Quarterly, Mslexia, and Galavant Literary Journal amongst others. The Brighton-based author has performed her writing at the Beyond the Sheets conference at Goldsmiths University, at the Brighton Fringe Festival, as well as Lit Live in London, and the launch of Corda Magazine.
"With a haunting sense of place and a keen eye for the absurd, Alice Ash has great things ahead of her," says Cohen. "A young girl boils nothing but eggs in a burnt-out flat, an isolated old woman makes a new friend while hunting for scrap metal, and a mail-order bride grows frustrated with her unappreciative husband, the caretaker of creaking, dilapidated Paradise Block. The stories are both playful and sinister, making us feel the loneliness of characters who live in close proximity while experiencing chronic disconnection."
Ash said: "When writing my collection, I wanted to play with the boundaries of reality, with the uneven nature of perspective and place, as well as with the form of the short story itself. Having been influenced by many of the innovative titles at Serpent's Tail, I knew this would be the right place for my work. I am overjoyed to have found an inspiring connection with Leonora and Hannah and a home at Serpent's Tail."
https://www.unitedagents.co.uk/alice-ash
---
'ONE HUNDRED YEARS OF SOLITUDE' IN THE TIME OF NETFLIX
New York Times, March 28th 2019
By Álvaro Santana-Acuña
Netflix's recent announcement that it had acquired the rights for the first screen adaptation of "One Hundred Years of Solitude," the classic novel by Gabriel García Márquez, has provoked an international controversy. Is it acceptable to adapt a work that its author, who died in 2014, did not want to take to the big screen? Other classics, from "The Odyssey" to "Hamlet" to "War and Peace," have been brought to film and television with varying degrees of success. Like them, "One Hundred Years of Solitude," published in 1967, has a life that extends beyond the printed page. It has inspired songs and ballets, an opera and a play, dozens of paintings, an exclusive Japanese drink, and even the name of an offshore oil platform. Now its time has come for a screen adaptation. The author's children, Gonzalo, a graphic designer and editor, and Rodrigo, a film and TV director, will be the executive producers of the Netflix series …
It was thanks to cinema that García Márquez learned to unite magic and reality, two fundamental elements of "One Hundred Years of Solitude." He used many cinematographic tricks and techniques when writing it. And he did so from the first page: The moment when Colonel Aureliano Buendía stands before the firing squad ends in a flashback, to when he first touched ice as a child and Macondo was only a small village. What did cause the writer some consternation about adapting his novel was determining which audiovisual format was best suited to convey the stories of Macondo. He knew that such a work could not be compressed into a few hours. Therefore, what he actually opposed was any adaptation with a feature film format. García Márquez had more trust in television's narrative possibilities …
All literary classics share an ability to reinvent themselves generation after generation, but each classic has its own challenges for screen adaptation. A respectful adaptation must consider details such as local speech and culture, translated into a more universal dimension for a global audience. Otherwise, the series will fall flat, as did the adaptations of his books "Chronicle of a Death Foretold" and "Love in the Time of Cholera." The lack of dialogue in "One Hundred Years of Solitude" is one of the most complex technical obstacles. Dialogue makes up only 5 percent of the book. Characters rarely exchange more than three sentences in a row, buried in pages and pages of narration. In his writing of the novel, the author eliminated many phrases from the final text that could be rescued to resolve some of the difficulties of adaptation. Omissions include characters, paragraphs, images and even dialogue that could be heard onscreen for the first time.
---
MAGIC REALISM ART IN WEIMAR GERMANY 1919-33
Tate Modern, 30 July 2018 – 14 July 2019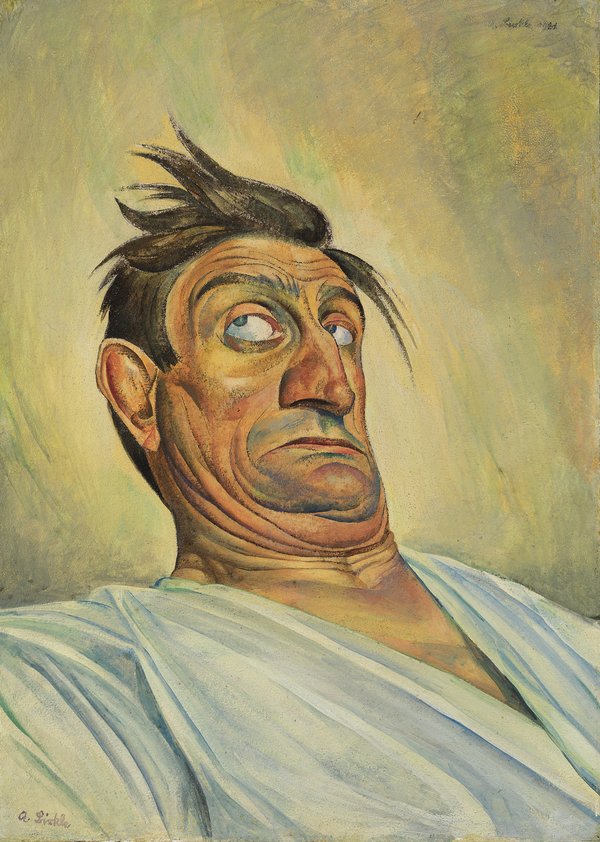 Albert Birkle The Acrobat Schulz V 1921 The George Economou Collection © DACS 2018
Encounter the uncanny and mysterious through the art of the Weimar Republic. Tate Modern will explore German art from between the wars in a year-long, free exhibition, drawing upon the rich holdings of The George Economou Collection. These loans offer a rare opportunity to view a range of artworks not ordinarily on public display, and to see a small selection of key Tate works returned to the context in which they were originally created and exhibited nearly one hundred years ago. This presentation explores the diverse practices of a number of different artists, including Otto Dix, George Grosz, Albert Birkle and Jeanne Mammen. Although the term 'magic realism' is today commonly associated with the literature of Latin America, it was inherited from the artist and critic Franz Roh who invented it in 1925 to describe a shift from the art of the expressionist era, towards cold veracity and unsettling imagery. In the context of growing political extremism, the new realism reflected a fluid social experience as well as inner worlds of emotion and magic. https://www.tate.org.uk/whats-on/tate-modern/exhibition/magic-realism